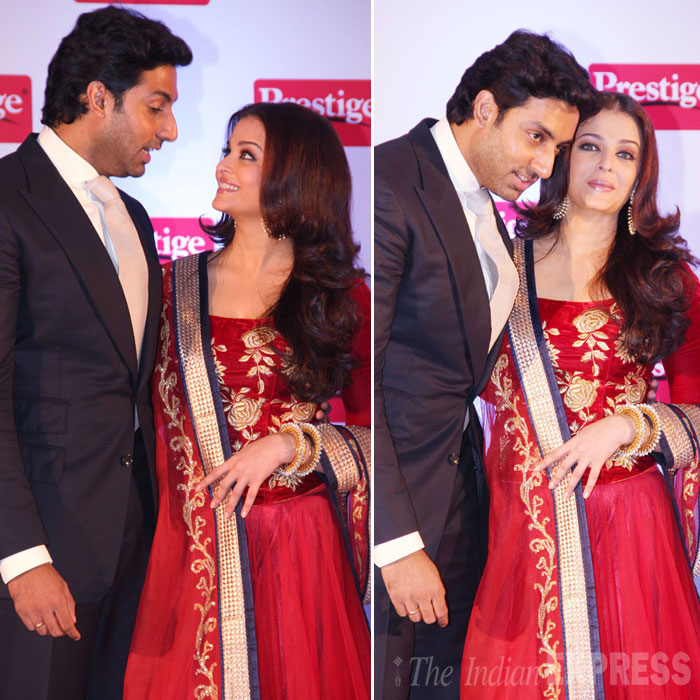 Marriages considered sacred in India and it is made in heaven as per the belief.
It may true about the beauty queen Aishwarya Rai Bachchan and the glamorous Abhishek Bachchan who were celebrating 7th wedding anniversary on 20th of April 2014. They were in love on the sets of 'Dhai Akshar Prem Ke' and tied the knot on 20th April 2007
Now they stand tall and proud parents to their baby girl Aaradhya who is supposedly the apple of everyone`s eyes in the family.
Everyone knows well that these duos of B-town prefers to keep their married life well guarded and protected. But nevertheless, they have more than once been spotted together making public appearances, turning heads wherever they go.
Abhi-Ash, we wish you many more years of a blissful married life and you people are the best examples for all married couples...