Transformers: Dark of the Moon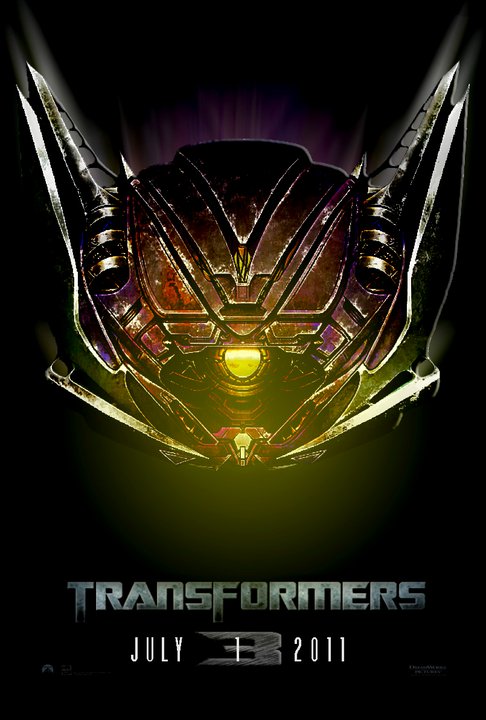 Transformers: Dark of the Moon
(also known as
Transformers 3
) is next mega Hollywood movie which will be
released on 1 July 2011
. Director
Michael Bay
is working hard to make this Sci-Fi/action/adventure movie the best movie of 2011. full star cast of the Transformers Dark of the Moon includes Rosie Huntigton Witeley, Shia LaBeouf, John Malkovich, Josh Duhamel, Hugo Weaving, Ken Jeong, Patrick Dempsey, Frances McDormand, John Turturro, Peter Cullen, Tyrese Gibson, Keiko Agena, Frank Welker, Alan Tudyk and James Avery.
Paramount Pictures movie is multi million dollar movie and recently one million US dollar was in two day filming at the Milwaukee Art Museum. Writer of this movie is Ehren Kruger
Story of Transformers: Dark of the Moon
There is struggle between Autobots and Decepticons. Both are involved in a perilous space race between the Russia and US, and human Sam Witwicky has to come to aid of his robot friends. There are some new characters and villains in this movie. There is race to learn the secrets of Cybertronian spacecraft hidden on the Moon. Who will win the race you have to wait till the release of Transformers Darke of the Moon.
In conclusion I can say that those people who are fond of science fiction movies are desperately waiting for this movie and it will be a
big movie of year 2011
.
Cast and Crew as follows
cast
: Rosie Huntigton Witeley, Shia LaBeouf, John Malkovich, Josh Duhamel
Director
: Micheal Bay
Producer
: Paramount Pictures
Transformers Dark of the Moon
Date/Releasing Date: 1 July 2011
nahas