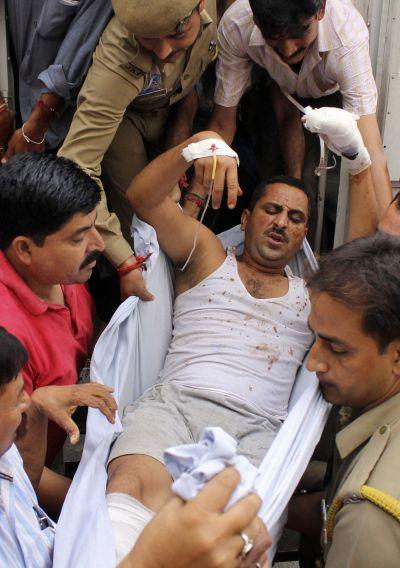 At 5 am this morning three militants in army uniform have killed one person and wounded four, including a soldier, which was held in Kathua in Jammu and Kashmir.
As per the reports, the heavily armed militants stopped a Mahindra Bolero vehicle on the Jammu-Pathankote highway and fired indiscriminately at the passengers, killing one of them. Three others were wounded.
After this, they escaped in the car and later started firing at army men near an army camp in Janglote. One soldier was injured in the terrific attack.
Near a college in Kathua's Janglote area, army and police teams together intercepted the militants and are now locked in a massive gun-battle with them. Loud firing and blasts are being heard from that area intermittently and military choppers are flying overhead.
As the India's national election will be held next month, the police suspect the militants had sneaked into India recently as part of a plan to carry out attacks prior to the election and create a terrific situation.
BJP's prime ministerial candidate, Narendra Modi, had addressed a rally in Hiranagar on Wednesday, where, a police station was attacked in September last year by three militants, believed to be from Pakistan. 11 killed in that attack including a top army officer. As per the police reports, there were alerts about a possible terror attack in the area.
Union Health Minister Ghulam Nabi Azad is fighting the election in Kathua district, which is a part of the Udhampur Lok Sabha constituency.