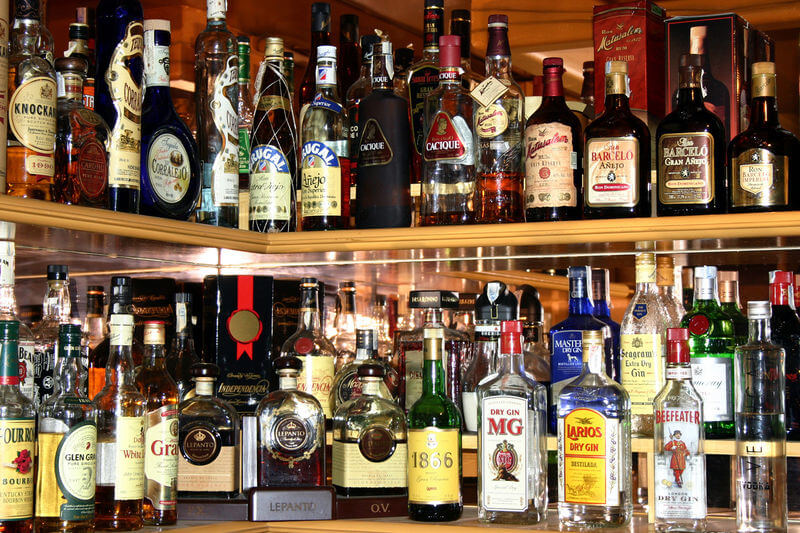 Eventhough 418 bars in Kerala have closed, the rate in liquor sale still risen 95 percent compared to the same period of last year in the remaining 313 bars in the state.
On Wednesday the figure issued by the state excise department at a function organised to unveil the "anti-liquor campaign" logo in the room of Kerala Assembly Speaker G Karthikeyan.
The decision of cut down of bars took by veteran Congress leader VM Sudheeran soon after took over as president of the party. He has put his foot down following which the otherwise annual renewal of all the 731 bars has not happened ahead of the start of the current fiscal.
As a result, 418 bars were not allowed a renewal of their licence as a Comptroller and Auditor General (CAG) report indicated these had poor infrastructure.
Sudheeran has discussed this issue with Excise Minister K Babu and other party leaders. The two have taken pot shots at one another at every given opportunity. However, Wednesday's release is another instance that the two continue to differ.
Sudheeran, currently in the US, has time and again pointed out that his stand has helped bring down liquor consumption in Kerala. But, the release said if the state's liquor sales in the last fiscal was Rs.9,373 crore, it will cross Rs 10,000 crore for the first time this fiscal.
Sudheeran have got support from the churches and anti-liquor campaigners besides the Kerala High Court which is hearing the pleas of the closed down bars.
In Kerala, liquor is sold in the bars and 383 state-owned retail shops with the state-owned Kerala State Beverages Corporation being the sole wholesaler.
In liquors, Rum reigns as the number one choice of tipplers, accounting for more than 55 percent of it sold, followed by brandy, which has close to 40 percent, share and vodka (four percent). Gin, whiskey and wine together account for the remaining one percent.