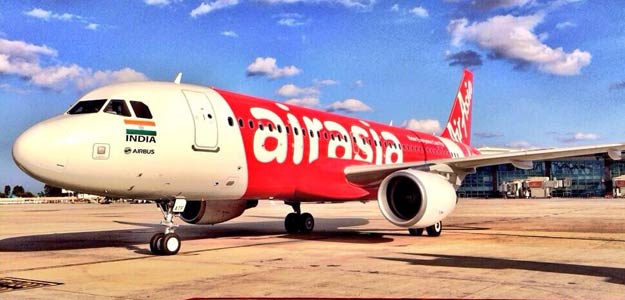 The domestic arm of Malaysian airline, AirAsia India, added Kochi to its network with the launch of a daily flight service from Bangalore on Sunday.
AirAsia India stated operations in the country on 12th June. At present which has services to Goa, Chennai and Kochi from Bangalore.
"AirAsia flight from Bangalore landed in Kochi six minutes before the scheduled arrival time of 9.55 a.m.," a Cochin International Airport official told PTI in Mumbai, adding, "The return flight also took off three minutes before the scheduled departure time of 10.20 am."
For the Bangalore-Kochi sector, the airline had offered limited promotional seats for all-inclusive-fare of Rs. 500.
While announcing the introductory fare last month, AirAsia India chief executive Mittu Chandilya had said, "We have done a complete analysis on our third destination and we are confident we will be able to reach out to more first-time fliers."
The no-frills carrier is a 49:30:21 joint venture of AirAsia Berhad, Tata Sons and Arun Bhatia's Telstra Tradeplace. It aims to focus on connecting tier-II cities.