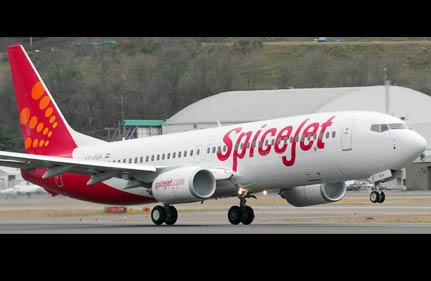 SpiceJet, the budget carrier has announced a discount sale offer with fares starting from an all-inclusive Rs. 1,999 for some routes on domestic network.
The offer will remain open till 16th September 2014 and this SpiceJet offer is applicable on travel period between 7th October 2014 - 15th January 2015.
SpiceJet has been on the top of the list of flights which offering promotional schemes, announcing more than a dozen offers this year.
Kaneswaran Avili, Chief Commercial Officer of SpiceJet said, "Customers get another chance to plan their vacation this year if they have not done it already. In our endeavor to encourage more and more customers to opt for air travel, we are rolling out exciting value propositions."
Along with Spicejet, Budget carrier AirAsia India, recently added Jaipur and Chandigarh to its list of destinations, is offering promotional fares from an all-in Rs. 1290. This offer is valid on bookings till 14th September and travel period till 11th December 2014.
SpiceJet had recently come up with a special scheme with fares starting from Rs. 599 on next year's tickets. Under this special fare, all statutory taxes and fees are to be paid by the passenger as applicable on the date of travel.
In another special scheme, SpiceJet offered special all-in fares starting from Rs. 1,999. The bookings for these schemes were open till 10th September.