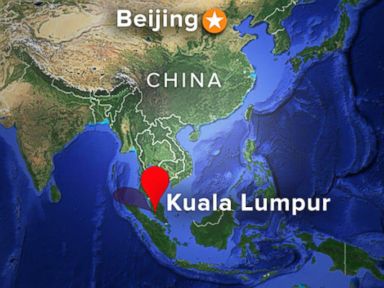 Even after the 72 hours there is no news regarding the missing Malaysia Airlines Flight MH370 , which was vanished with 239 passengers and the entire crew on Saturday over the South China Sea, on route from Kuala Lumpur to Beijing. Mysteries behind the plane is still rise and the family & friends of the passengers complaints about the negligence of authorities. The officials said that their is no distress call or neither any hinds of terrorist attack.
In fact, the two travelers were flied by using stolen Australian and Italian passports and the reports revealed that they bought the tickets together from Thai agency. it seems the security lapse, moreover, the missing of passports were reported years back. The news of oil split, flight crash off and the unconfirmed object in sea are in vain. Searching for the flights still proceeding and the authorities are not willing to reveal the investigation details.lack of answers and the conflicting cues made the relatives of the victims in frustration.
Presently, the Malaysian authorities announced that they are exapanding the searching area to 100 nautical miles in the South China Sea. Civil aviation department chief Azharuddin Abdul Rahman said "The area of search has been expanded in the South China Sea". The area now covers land on the Malaysian peninsula, the waters off its west coast and an area to the north of the Indonesian island of Sumatra. Now Malaysians are on knees and prayers. They are waiting for the return of MH370 with tearful eyes..