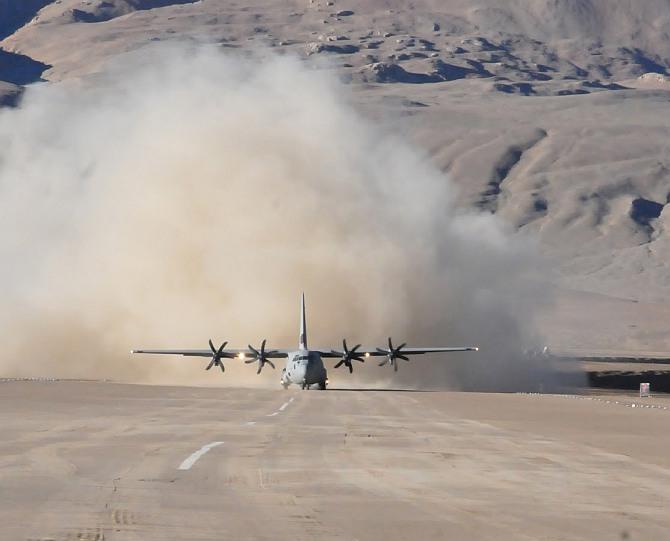 The Indian Air Force's new C-130 J aircraft -'Super Hercules' has crashed near Gwalior in Madhya Pradesh. The plane was one among the six which bought from the US two years ago.
The plane had reportedly taken off from Agra in Uttar Pradesh and crashed 72 miles from Gwalior.
It was a multi-role special operations aircraft, had been used in relief operations after the Uttarakhand floods and for a recent landing at Daulat Beg Oldie near the border with China. It was also used during the recent search for the missing Malaysian airliner MH 370.