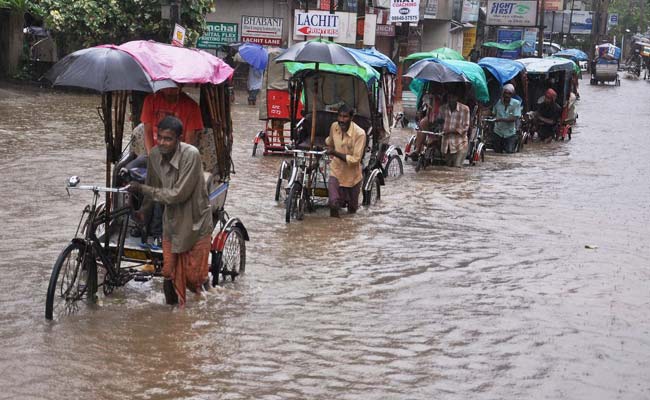 Again flood hits India. Torrential rain in the last 48 hours has triggered flash floods and landslides in several districts of Assam and Meghalaya, lead to a death rate of 10 people and several missing cases are also reported.
After heavy rains lashed in Meghalaya's South West Garo Hills district, seven people have died, inundating over 100 villages and affecting over one lakh people, said district Deputy Commissioner Ram Singh.
Moreover, the MeT department has warned of heavy to very heavy rains at a few places with extremely heavy rains at isolated places in Meghalaya in the next 24 hours.
The Army and local police in North Garo Hills district rescued 300 schoolchildren staying in the Seventh Day Adventists School from floods and Several people have been stranded on National Highway 51 for over 24 hours now following massive landslides that have cut off the Garo Hills.
Meanwhile, three people have been killed following heavy rains in Assam, that have left several villages in Goalpara, Dhubri, Lakhimpur and Kamrup (Rural) districts inundated.
All educational institutions in the state capital of Guwahati will remain closed today in view of water-logging in most parts of the city.
"Guwahati has received 135 mm rainfall in the past one day compared to 60 mm in June," said a statement issued on Monday by the office of Chief Minister Tarun Gogoi.
The Chief Minister, who is closely monitoring the situation, has asked the Chief Secretary and the Deputy Commissioners of Dhubri and Goalpara to take all necessary measures to evacuate those marooned and move them to safer places.
The officials said, flood waters have also marooned over 30,000 people of 30 villages in the Kharkati and Borsola area in Lakhimpur district.
The Army, Border Security Force and the National Disaster Response Force (NDRF) are assisting the district administration in rescue operations.