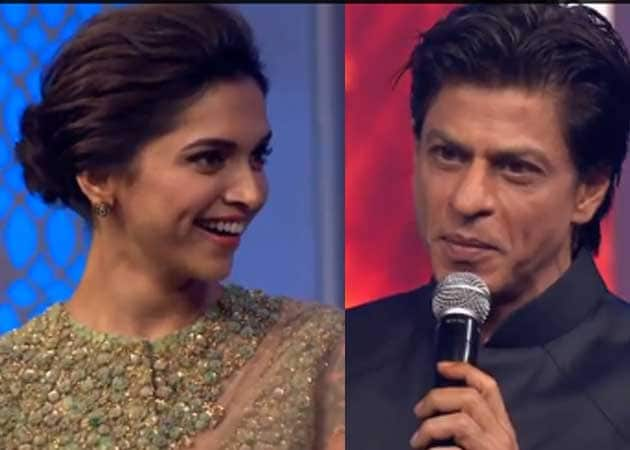 King Khan appreciated and supported Deepika Padukone, who took to social-networking site Twitter to condemn a photo of herself captioned 'OMG: Deepika Padukone's cleavage show', saying she is very gutsy to take such a stand.
On Monday, Deepika attended the music launch of Happy New Year and when she was asked about the controversy, she said: "I think I have said whatever I had to and everything else will be taken care of."
Shah Rukh praised her at that occasion itself and said "What she said was wonderful, we don't have the guts to do what she has done, but we believe in it and we support it. We should respect the individuality and the job we do. What she did was fantastic and it would be stupid of us to talk about that. We stand by her. All of us have to stand by her but we should not trivialise it and make it a part of conversation."
On Sunday, Deepika reacted to the photo titled "OMG: Deepika Padukone's Cleavage Show".
After seeing the pictures, she tweeted: "YES! I am a Woman. I have breasts AND a cleavage! You got a problem!!??"