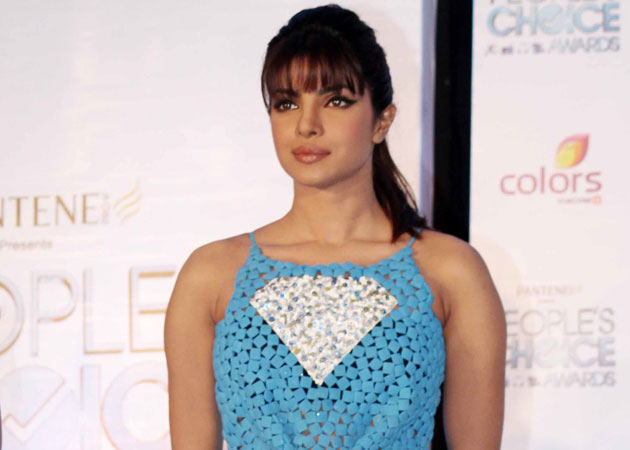 Filmmaker Sanjay Leela Bhansali compares Bollywood's Priyanka Chopra with `Million Dollar Baby` star Hilary Swank of Hollywood insisting that only `Barfi` star could pull of the title role in "Mary Kom", a biopic on Olympic bronze medallist and five-time World Champion M.C. Mary Kom.
Sports drama "Million Dollar Baby" was the story of a waitress` determination to become a boxing champ and Swank played the protagonist in the film. The Film was a great project which took home four golden statuettes.
At the trailer launch of "Mary Kom", Bhansali told to repoters, "`Mary Kom` is a very special film and no one other than Priyanka could have pulled off the role,"
"Priyanka is an atom bomb and power packed talent. Her dedication, passion, and commitment toward her work is commendable. If Hollywood has Hillary Swank, we have Priyanka Chopra."
He also compared Priyanka`s talent with Nutan and Waheeda Rehman saying she is in the "same league" and he feels "Mary Kom" was destined to happen.
He added, "If a film has to happen, it will happen. For this film, we had no meetings or readings. Omung was in the lift and told me he wants to make a film on Mary Kom and I said yes then and there. So, I feel the film was meant to happen."
'Mary Kom' is produced by Sanjay Leela Bhansali Productions with the co-production Viacom18 Motion Pictures. Directed by Omung Kumar and will be release on 5th September.