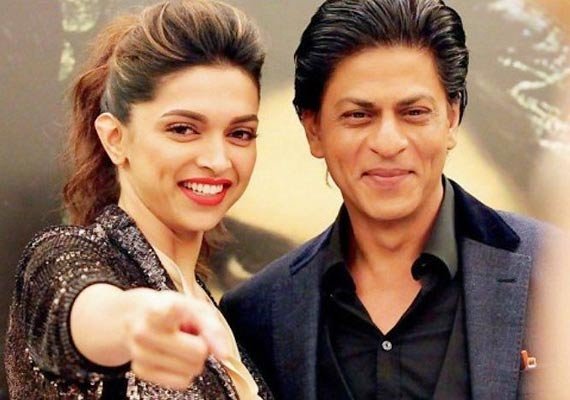 King Khan says Deepika Padukone has paved the way for her own success and that she always had it in her to be a "star".
Deepika enters Bollywood through Shah Rukh Khan's debut film 'Om Shanti Om', under Farah Khan's direction and the team has joined hands again for the film 'Happy New Year'.
Between the time period from 'Om Shanti Om' to 'Happy New Year, seven years, Deepika has established herself as one of the reigning beauties in Bollywood and Shah Rukh feels the success is "all hers".
In an interview, Badshah said, "I have nothing to do with her (Deepika's) success. It's all hers. You can't take credit away from someone."
He said from his own examples that when he worked on his debut film Deewana, veteran actors like Rishi Kapoor and Amrish Puri were very nice and kind to him.
Shah Rukh said, "I must have made mistakes, I must have been good and bad," as he mulled over his own journey.
About Deepika, he said "I think Deepika was always a star. Since she was new, we did the Aankhon Mein Teri song and we showed it to Amitji (Amitabh Bachchan). He said, 'She is a very huge star'. She was a supermodel at that time, so it's not something we (Farah and I) have done.
"I haven't worked with her for seven years, but I think she has it all. As a friend, I told her that 'Always do a film where you feel comfortable with the people around'. She has made wonderful choices -- whether it's Cocktail or Finding Fanny.
"She has chosen some highly commercial films too; she has made the right choices," he added.