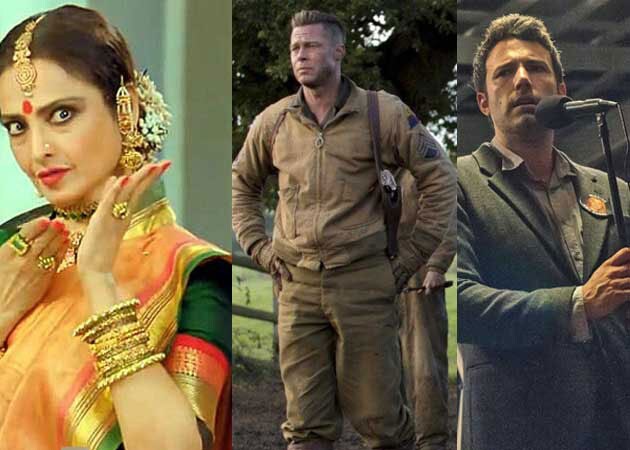 Movie-buffs have a weekend of choices with three great movies which will release today.
Once the beauty queen of Bollywood and the Veteran actress Rekha is making a comeback of sorts in 'Super Nani', a film which encourages women to find and tap their potential.
'Super Nani' is directed by Indra Kumar and the film also features Sharman Joshi, Randhir Kapoor and Anupam Kher in main roles.
Next is Brad Pitt's 'Fury' and Ben Affleck's 'Gone Girl', both of which bowed out of a three-way clash with Shah Rukh Khan's Happy New Year last week, will release today.
'Fury' is directed by David Ayer, the film also stars Shia LaBeouf, Logan Lerman, Jon Bernthal, Michael Pena, Jason Isaacs and Scott Eastwood. Brad Pitt, who previously played a World War II soldier in Tarantino's Inglorious Basterds, plays one again in Fury.
'Gone Girl' is directed by David Fincher's, in which Ben Affleck, Rosamund Pike and Neil Patrick Harris plays the lead roles. the movie sys the story of a couple dealing with a crumbling marriage and the wife suddenly disappears and is believed murdered, making the husband the number one suspect.
The Best of Me, Roar - The Tigers of Sunderbans and Fireflies are also out today.