Most women and men too go to great lengths to make sure that they look attractive and their skin glows. However, what you eat determines how you look. A diet rich in antioxidants and vitamins is considered good for skin and it helps to glow. Are you unaware about that?? The list below helps you to chose the best for you..
Sweet potatoes : Sweet potatoes, which contains vitamin A, an anti-inflammatory and helps fight off acne-causing bacteria. It also has vitamin C which helps prevent acne and heals it if you worrying about it.
Pumpkin seeds : Enriched with zinc, an essential in the creation of new skin cells and an aid in protein synthesis and collagen formation. Pumpkin seeds controls the production of oil in the skin and adds fairness and brightness to the complexion.
Apples : Rich in Vitamin C , helps to firm and tone the skin. It prevents most of all free-radical damage, delays signs of ageing and protects your skin cells.
Beets : They are a good source of anthocyanins – a powerful antioxidant that reduces inflammation and reduces the ageing process and helps prevent wrinkles. Beetroot is good for overall health.
Carrots : it has anti-ageing, wrinkle-fighting boost, high in vitamin C can protect and improve your skin, if it includes in diet. They are rich in beta carotene which the body converts to vitamin A, which is one of the most important nutrients for healthy skin.
Strawberries : Mash strawberries and mix with honey, avocados or yoghurt can bring a healthy radiance to the skin. Strawberries contain malic acid, a natural whitening agent which can whiten teeth.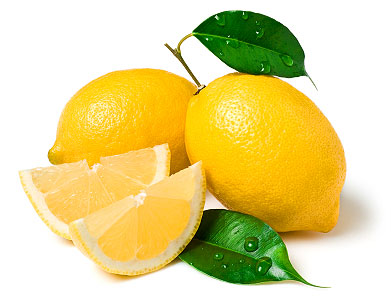 Lemons : The regular use of lemons, both internally as part of the diet and externally on the skin , can help keep your skin healthy and free from scars because lemons are rich in vitamin C, which plays an important role in the synthesis of collagen in the body. It can also use for skin problems like acne, blackheads, etc.
Tomatoes : It has an antioxidant called lycopene which acts as a sunscreen from within and has anti-ageing properties. Tomatoes are acidic in nature and if apply their pulp to the pimple causes the skin to dry and the pores of the skin in the region get tightened.
Spinach : It a good anti-ageing product which is loaded with antioxidants which can help reduce the onset of wrinkles making It also helps to strengthens your skin tissue and has anti-inflammatory properties which helps flush out the toxins.
Amla : The extract of amla is rich in Vitamin A, is essential in collagen production, a compound that keeps the skin looking young and elastic. Amla when consumed on an empty stomach has properties that slow down the degradation of collagen and helps the body produce more. It is a magical remedy called for your hair and skin.