All Women commonly look for ways to reduce fat in their arms to make them look leaner and more toned. There is no way to just lose fat in the area around the arms, because the body chooses certain parts of the body to store and lose fat. The most effective way to reduce fat and make arms look leaner and toned is to eat a healthy diet and do exercises that target each muscle group of the arms. Arms will appear to have less fat around them if they contain more muscle, which makes them appear toned. The more muscle your body contains, the more fat it will burn, leaving you with arms that are more sculpted. Here are a few steps on how to reduce fat in arms for women.
Step 1
Eat a diet that is high in lean protein, and that consists of slow-burning carbohydrates, healthy fats and vegetables.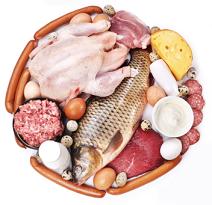 -A diet of this nature will help your body build and maintain muscle while simultaneously burning fat. Proteins, beans and legumes will help you feel full so that you do not overeat.
-Lean proteins may consist of fish, turkey, chicken, egg whites and cottage cheese.
-Slow-burning carbohydrates are carbohydrates that do not raise your blood sugar. The most advantageous carbohydrates are beans and legumes such as black beans, pinto beans and lentils. Carbohydrates that will raise your blood sugar should be avoided and include most white and whole grains, such as bread, rice, pasta and potatoes.
-The most advantageous vegetables are those that contain high amounts of vitamins and minerals and are low in starch. Kale, spinach, broccoli and mustard greens are good choices.
-Healthy fats are necessary for a healthy heart and to help your body absorb nutrients. Olive oil, avocado, coconut and walnuts all contain healthy fats.
-Fruits should be avoided because they contain a high amount of sugar.
Step 2
Eat a meal 90 minutes before you exercise so that your body has energy to work out. If you do not eat you may feel lethargic and low of energy, which will hinder your performance.
Step 3
Engage in resistance training 2 to 3 days a week.
-Do weight training exercises that target all the muscle groups in your arms including biceps, triceps and shoulders.
-Perform exercises using light, medium and heavy weights so that you are engaging all different types of fibers in the muscles of your arms.
-Change your arm workout every 2 weeks so that you are not always performing the same moves. You will get the most out of your workout by using different muscles and weights.
Step 4
Add cardiovascular exercise to your routine 2 days a week to burn fat faster. Cardiovascular exercise such as swimming is most efficient in burning fat.
Step 5
Drink a liquid meal, such as a protein shake after you perform your exercises. The muscles of your arms will need nutrients within 20 minutes of your workout, and liquids are best because they are digested faster than solid food.
Step 6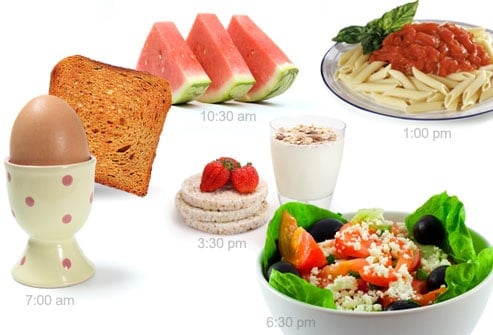 Consume several small meals rather than a few big meals. Eating more frequently will help your body repair after workouts while keeping your blood sugar at a low level. You will also be less likely to overeat if you consume many small meals.