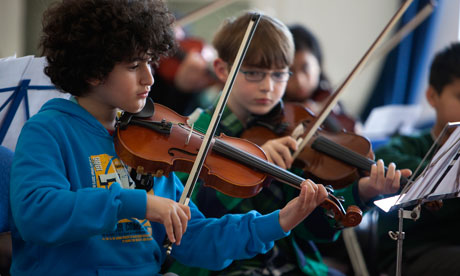 Latest study reveals that children's ability to distinguish musical rhythm is related to his or her capacity for understanding grammar.
Reyna Gordon, the lead author from the Vanderbilt Kennedy Center looks forward to the possibilities of using musical education to improve grammar skills. As an example, rhythm could be taken into account when measuring grammar in children with language disorders.
Gordon commended that this may help them predict who would be the best candidate for particular types of therapy or who's responding the best.
In music, rhythmic sequences give structure to musical phrases and help listeners figure out how to move to the beat as well as in grammar, children's minds must sort the sounds they hear into words, phrases and sentences and the rhythm of speech helps them to do so
perhaps children who are better at detecting variations in music timing are also better at detecting variations in speech and therefore have an advantage in learning language, said Gordon.
Also Gordon said that people in the field of music cognition know that music does have a unique role in brain development.