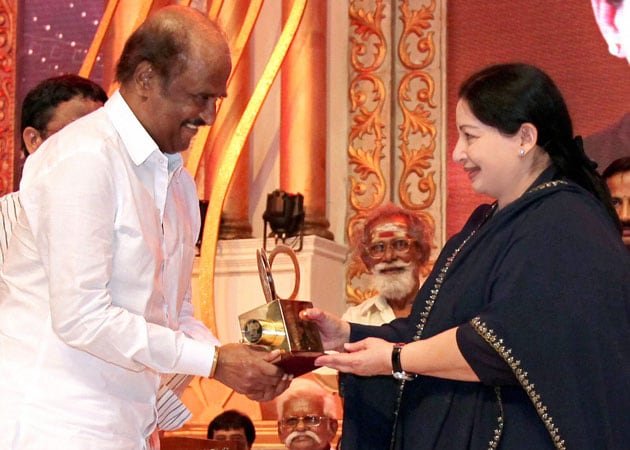 Superstar Rajinikanth said on Sunday. that he was "glad" to see AIADMK chief J Jayalalithaa back in her Poes Garden residence after being granted bail in a graft case and wished her good health and peace.
In a letter to the former Chief Minister, he said, "I am very glad to have you back in Poes Garden. Praying for good times for you. Always wishing you well for good health and peace."
he also wished Jayalalithaa Happy Deepavali in the letter, which is released by the AIADMK headquarters
However, the Tamil icon also resides in the same Poes Garden area.
Not Only 'Thalaiva' but also Union Minister for Women and Child Development Maneka Gandhi also wrote to the former Chief Minister, hoping to see her "formally back at the helm of administration again."
Maneka Gandhi expressed her support and sympathy with former Chief Minister, who stepped out of a Bangalore jail on Saturday after the Supreme Court granted her bail in an illegal assets case.
She said in the letter, "You have been through a great deal of suffering in your life and it is remarkable how you have always managed, through discipline and courage, to overcome the odds against you." The letter released by AIADMK.
"This time will be over soon and we will see you formally back at the helm of administration again," said Gandhi.
The letter says that Jayalalithaa had done "remarkable things" for Tamil Nadu, Gandhi wished good health for the 66 year-old leader, adding she had "many admirers across the country."
On Friday Jayalalithaa was granted bail by the Supreme Court in the Rs 66.65 crore disproportionate assets case and was released from the Parappana Agrahara prison in Bangalore day before yesterday.