Mysore, which is situated in Karnataka district, the third largest city in the state. The place is located at the base of the Chamundi Hills and is a famous tourist destination. This tourist place is famous for its historical monuments such as Mysore Palace, Mysore Sand Sculpture Museum, St. Philomena's Church, Mysore Zoo and so on. Here we gives a brief details about some places which are Mysore's center of attraction.
Mysore Palace
Mysore Palace is built in 1912, which is beautifully decorated and was the official residence of the former royal family of Mysore. The palace is constructed in the Indo-Saracenic style and is a beautiful sight when illuminated on Sundays and festive occasions. The palace reeks of grandeur and royalty, which is located on Sayyaji Rao Road. The beautiful paintings and the gifts received by the royal family to the durbar halls and the porch enhances the beauty of the palace.
St. Philomena's Cathedral
St. Philomena's Cathedral in honour of St. Philomena in 1956 using a Neo Gothic style and its architecture was inspired by the Cologne Cathedral in Germany. The church is located at Ashoka Road and very close to the Mysore Palace. king of Mysore Krishnaraja Wodeyar IV laid the foundation for this church on 28th October 1933. Church is designed by a French architect, resemble the St. Patrick's cathedral at New York and a church at Cologne in Germany. The Cathedral is open from 7am to 6pm on all days.
Mysore Zoo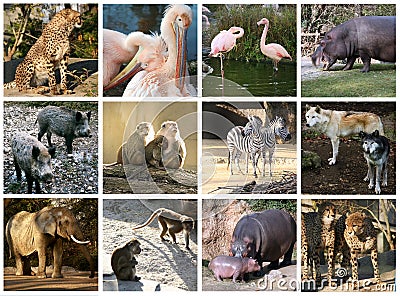 Mysore Zoo is one of the oldest and most popular zoos in India, which is located on the outskirts of Mysore. The official name for the zoo is Shri Chamarajendra Zoological Gardens. It is a home to a wide range of wild species such as six giraffe's, African elephants, exotic birds, a white tiger, a gorilla crocodiles, snakes and four species of monkeys. It is established in 1892 under royal patronage. Feeding animals is prohibited here. Mysore Zoo is one of the oldest zoos in the World.
Shopping In Mysore
Mysore is famous for its silk saris. Lovely silk saris are available in a variety of hues and in a wide range of designs. Men can also purchase for silk ties. Sandalwood crafts and articles doused with the scent of sandalwood are also available widely. Wooden elephants, trinket boxes, wooden toys, Cauvery Arts and Crafts Emporium are also available. Sayaji Rao Road is quiet famous for shopping.
Railway Museum
Railway Museum, located at Krishnaraja Sagar Road, has an interesting collection of locomotives, photographs and paintings that display a chronology of the Railways in India. Among many engines and models that are on display, Austin 1925 railway car is famous one. Austin railway car used for transporting inspectors and could accommodate around six people. Moreover, it is the only one of its kind in world still in running condition.
So. what are you waiting for? Rush to Mysore and acquire the beauty, go through our ancestral life, do some shopping, catch your goodies and enjoy.